Women's Shoe Width Chart and Guide
Shoe Width Chart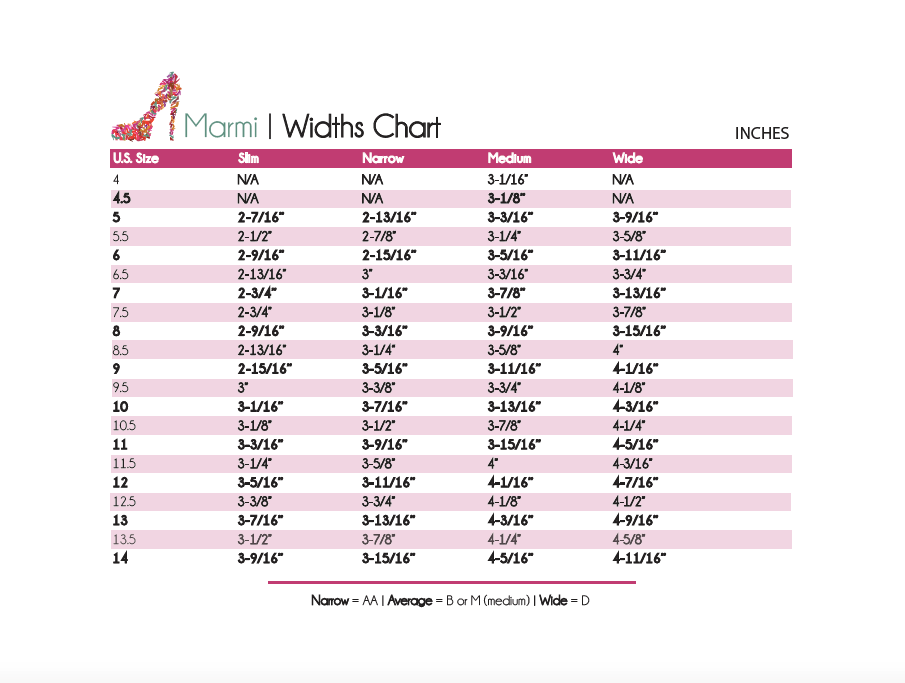 Shoe Length by Size Chart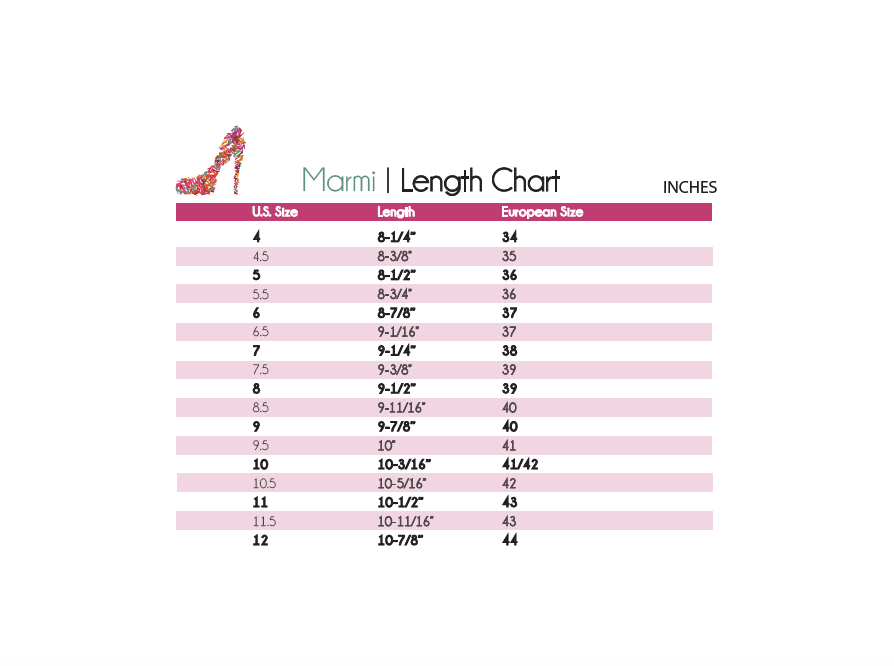 Use our guide on how to measure women's shoe size to find your perfect fit! All you will need is a pen, ruler, and a sheet of paper. Let's get started!
Place your sheet of paper on a hard surface. If you are standing on carpet, we recommend placing cardboard underneath to ensure accurate results.
Trace the outline of your foot as closely as possible. Proceed to measure the longest part of your foot, which runs from your heel to your longest toe. Write down your measurement.
Next, measure the widest part of your foot (which is right below your toes). Again, write down your measurement.
View the size charts above (available in inches and centimeters) and start by matching your length measurement to the corresponding shoe size in the length chart. With your shoe size, match your width measurement as closely as possible in the width chart.
TIP: If you are in-between measurements, size up to ensure a comfortable fit!
Still have questions on how to measure women's shoe size and width? Our fit experts are always more than happy to chat; simply head to our contact page to talk to our experts about things like our women's shoe width chart, our large inventory, and everything in between!